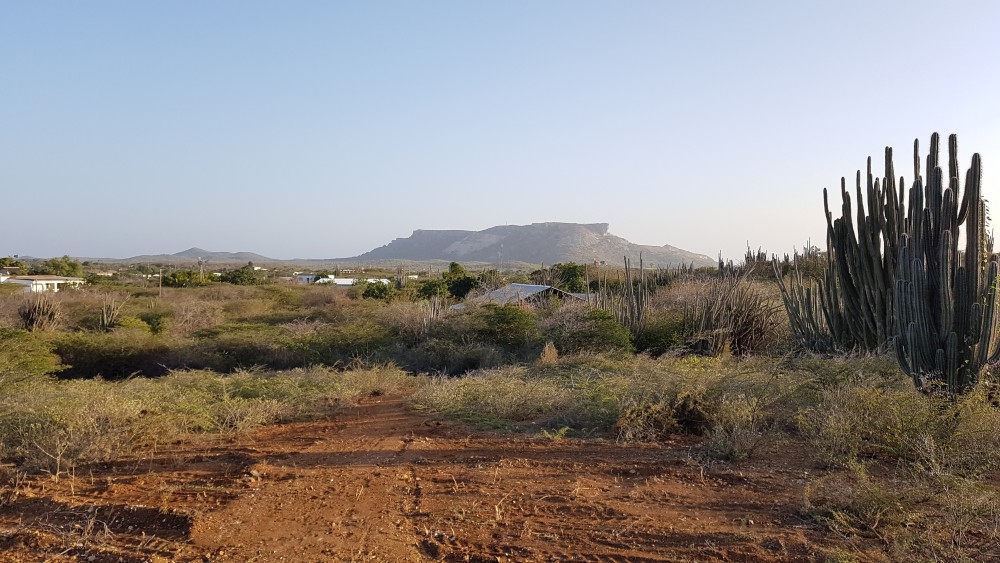 SABANA CRAZ 80 CURAÇAO
—SOLD—
UNIQUE OPPORTUNITY FOR DREAM PROJECT
property land of 6000m2 | 1,5 acres
ANG 330.000, – k.k. (ANG 55,-/m2)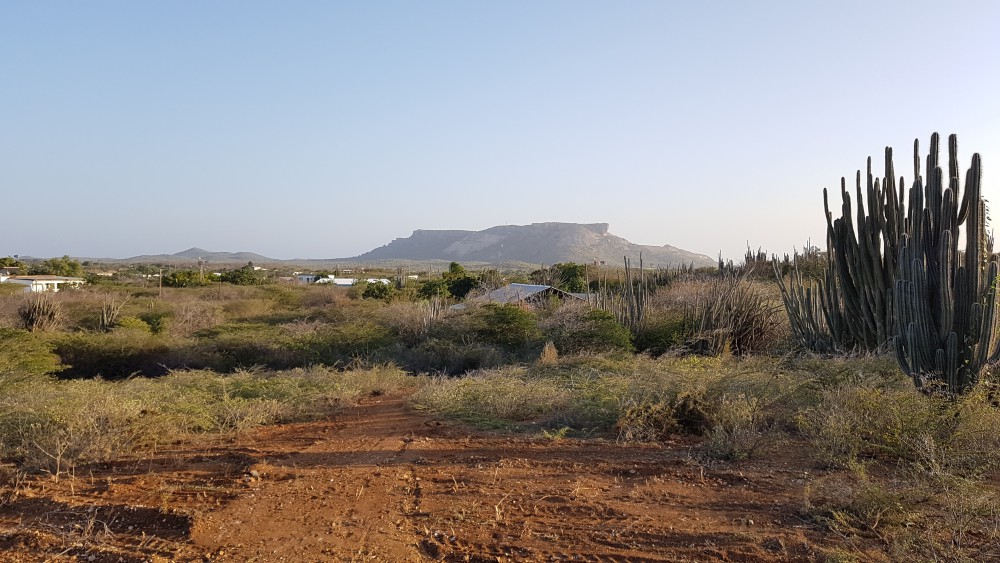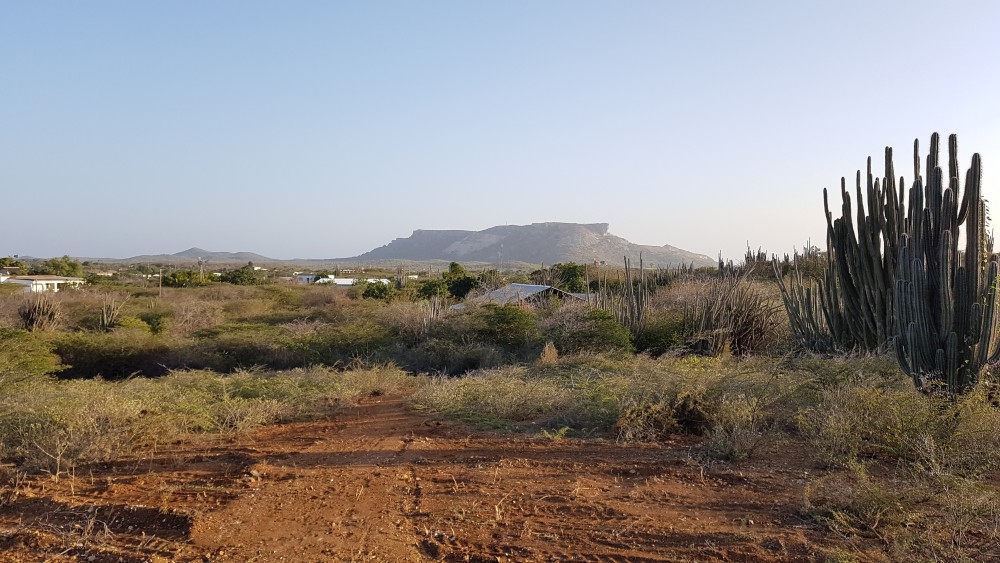 Large property land with many opportunities
Located on the beautiful Caribbean island of Curaçao
Destination rural residential area
Beautiful view of  the Tafel Mountain Curaçao
Quiet location with a lot of privacy
Within 7-15 minutes of the city, Barbara Beach, Jan Thiel Beach & St. Joris Bay
Elevated location, with constant fresh Trade Wind breeze
Property land can be split into 2 lots
Entitled to build 1 main residence + 3 apartments
Setting & Location of the terrain
After entering the 35-yard-long entrance, the terrain slowly rises and the southern part of the piece of land is covered with small and larger trees, providing plenty of shade there. There it would for instance be possible to create a natural pool around which tiny houses can be placed for rental purposes. If you then continue towards the northern part of the terrain, you will notice that this part is about 7 meters higher, which triggers the imagination to build the main residence there because of the beautiful view of the famous Table Mountain and the Eastern part of Curaçao. The land is situated perfectly for the constant fresh Eastern trade wind breeze and the view from this future main residence will feel wonderful with the sun going down behind you at the end of the day, lighting up the landscape in view.
Start your own (Yoga) Retreat, Eco Lodge or Farm
The piece of land is ideal for starting a (yoga) retreat or eco farm, because of the quiet environment and fertile soil. The terrain is sloping and has a long beautiful 5,5 yard wide entrance, along which it is possible to plant beautiful rows of trees on either side, so that you are immediately embraced by nature upon entering.
Very attractive as an investment
An area of ​​this size on the sought-after eastern side of the island usually concerns rental land, but this is property land. You are entitled to build 1 main residence and 3 apartments on the entire lot. Official ROP documents are available.
Quiet location, yet close to beaches, the city and outdoor activities
The vibrant Pietermaai in the city is less than 12km away, Jan Thiel less than 10km and Barbara Beach only 6.5km. For wind, wave and kite surfers, mountain bikers and nature lovers, it is also just 7 km from St. Joris Bay.
Fertile land with many farmers in the area
The site used to be farmland. The soil is very fertile and the terrain is therefore also very suitable for planting fruit trees and growing various vegetables.
Are you the perfect candidate?
Due to the various opportunities that this land has to offer, this lot is perfect for people who want to invest and those who want to take the step and start their dream project in the tranquil area of ​​the eastern part of Curaçao, without having to drive far for groceries or a nice outing in the city.
Water & Electric
The double (in case of split terrains) facility to receive water & electric is available at the entrance, they just need be applied for at our electrical company Aqualectra.
Deepwell
It is possible to drill a well on site and place a deepwell pump. There is sufficient sweet water underground in this area. Neighboring terrains all have deepwell pumps running and because of rural setting there is enough underground water for everyone.
Questions or a viewing?
Whatsapp: + 5999-5243737 (Maaike van Vliet)
Scharloo is an incredible collection of elaborate houses and baroque mansions from the 1700s and 1800s, including the Maritime Museum.

Okay, so you're tired of lounging on the beach, soaking in those delicious rays at this tropical paradise (does that happen?). If you're artsy, pop by Scharloo, Curaçao's "Wynwood," and check out all of the gorgeous street art. Or hop on an ATV and go visit the Ostrich Farm or Dinah Veeris' herb garden. If you're feeling something a little more low-key, just get lost in your thoughts strolling by the waterfront in Punda. Here's what to do in Curaçao that's not at the beach. There's a lot.

Serious divers have long flocked to Curaçao. Whether you're looking for a challenging wall dive or a shallow snorkeling spot, you'll find it here. Beaches, of course, are another big draw. With sugar-fine sand and calm waters, they're perfect for kids. And make sure to explore Willemstad, Curaçao's capital city. Its charming pastel buildings and equally colorful history earned it recognition as a UNESCO World Heritage City.

Curaçao is still the real deal, wild, natural with extremely friendly people and you can find many amazingly beautiful spots off the beaten track.